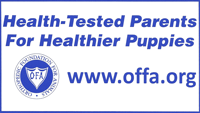 This page was last updated: 1/22/2019

LATEST NEWS

You can get your own Shiba art on canvas by contacting Cheri directly and you can purchase items with her designs on them by going to her Cafe Press shop.

KAWAKO SHIBA INU

(pronounced: cow-a-co she-ba e-new)

_____________________________________________________________________________________________________________

STANDARD OF BEAUTY - PERFORMANCE & FUNCTION -

HEALTH & TEMPERAMENT

Thank you so much for visiting our site and feel free to
e-mail
your questions and comments.
____________________________________________________________________________________________________________

2019 Plans- All 4 colors possible with a few pups available to select clientele by deposit only.

PLEASE READ THE FOLLOWING BEFORE CONTACTING US

Currently we are assessing one 1.75 year old small sesame male for placement as pet later this year and one or two females may retire to full time pets later this year. These are very nice quality and well behaved Shibas.  All our dogs are raised in the house, are housebroken (yep, even the puppies), crate trained, have age appropriate obedience and manners.  They have microchips & current core vaccines.  Parents are OFA certified and/or have a 160+ panel DNA health test. Pups come with full written Shiba specific instructions. Prices vary based on age, bloodlines and training. Well trained homebred dogs usually start at $3000.  The price of imported dogs varies. Puppy prices start at $2800. We stand behind our homebred dogs 100% provided our care instructions are followed.  References are always available.

NOTES ON FEEDING: Our dogs eat a homemade species specific diet of raw red meat, pureed vegetables from our garden and organic California brown rice with whole raw turkey necks for recreational chewing. Due to FDA's lack of enforcement of their own regulations in commercial kibble we absolutely will not guarantee the health of any dog or puppy if they are fed commercial feed. Buyers will be provided with our recipe and will be mentored in the natural way to keep dogs healthy. 

NOTES OF VACCINES:  We follow the a minimal vaccination schedule with titers (a blood test) to measure the level of immunity to disease and ONLY vaccinate again if the desired immunity has not met.  This usually means a dog does not need to be vaccinated after the puppy series and ONE booster at one year of age.  Currently the laws for rabies are being challenged by the use of titers.  SHIBAS ARE EXTREMELY SENSITIVE TO ALL VACCINES but ESPECIALLY RABIES.  We cannot sell you a Shiba if you cannot advocate for your dog when your veterinarian pressures you to use an antiquated yearly vaccine program.  We will not guarantee the health of any dog or puppy that is over vaccinated.  We mentor our buyers on proper use of vaccines.

NOTES ON FLEA PRODUCTS: Oral flea & tick medications as well as spot on topical systemic products are NOT safe for pets and should be avoided at all costs.  Children should NEVER be allowed to touch pets who have been treated with these products.  Always ask an owner if their dog is medicated BEFORE you let your child pet them and wash your hands immediately after touching a flea treated dog.

CONCLUSION: Toxins, chemicals and synthetics in commercial feed, over-vaccination, oral & topical flea products and many household cleaners are known to cause neurological disorders, seizures, cancers and death in both humans and pets.  Therefore it our decision not to sell our dogs and puppies to people who, even with the science to prove the fact against it, still want to use these products.